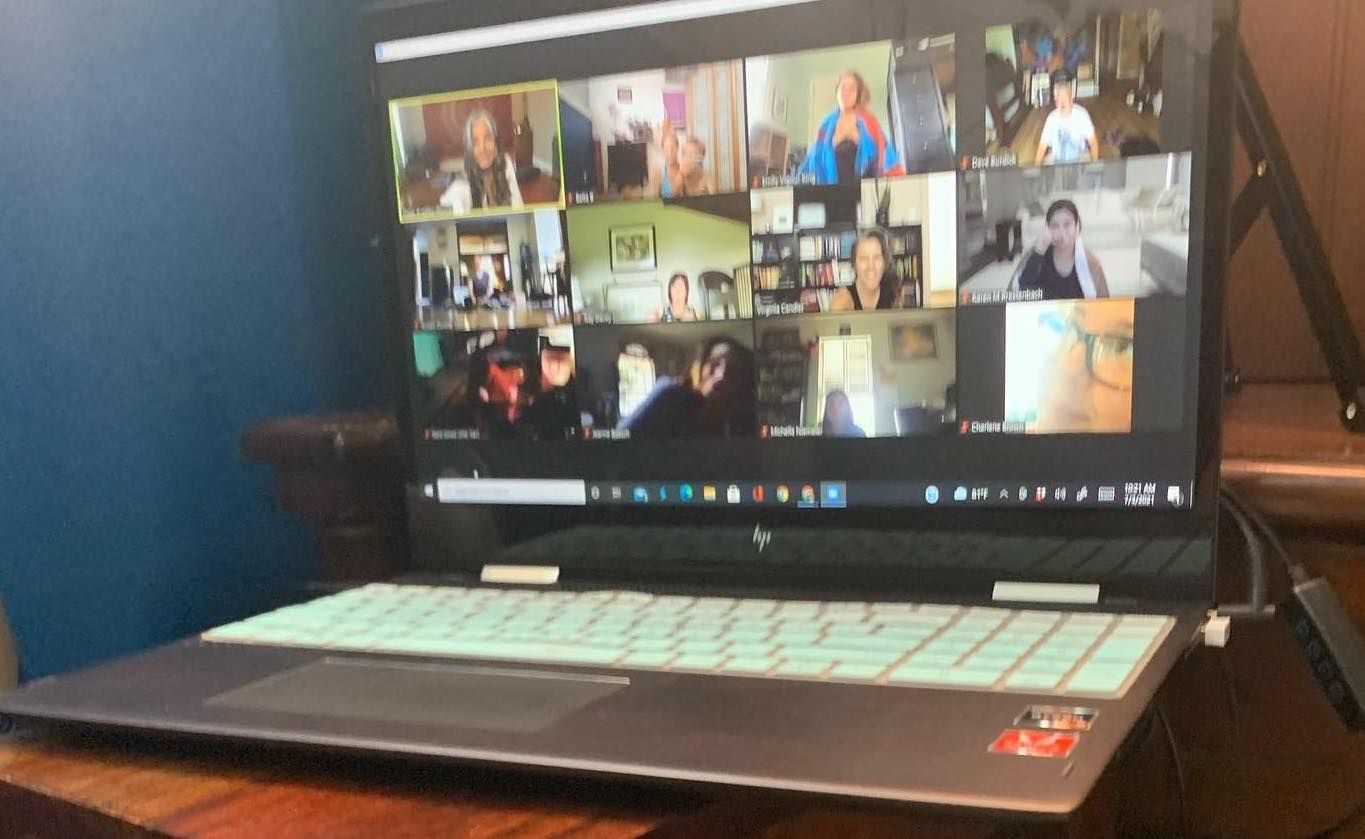 Many yoga studios are reopening, but online yoga is here to stay. If you haven't tried an online class, or you have and it missed the mark for you, I'd like to offer you these tips for making the most of your virtual yoga experience:
Arrive early, and stay after. Treat it like an in studio class. Enter a few minutes early to get set up, and disconnect from whatever you were doing prior to entering the Zoom room. Linger after to ask a question or share a comment or observation. Unmute to say goodbye.
Close your email and leave your phone outside. Set yourself up to be uninterrupted by technology.
Check your lighting and camera angle. It doesn't need to be perfect, but it helps if you can be seen. You can always turn your camera off during Savasana or meditation.
Invest in a few props. I recommend having 2 blankets, 2 blocks, and a strap. For restorative yoga, you may want a bolster, an eye pillow, and 2 more blankets.
Create a dedicated space. Find a nook in your home that can serve as your practice space. This way, you won't need to set things up anew each time.
Ritualize it. Light a candle, burn some incense or diffuse an essential oil. Create the studio vibe in your home!
Give it time. Give yourself a chance to adapt to this new way of practicing and learn to appreciate the flexibility it offers.
Bring a friend. Invite a friend, neighbor, or co-worker to drop into the same virtual class as you. This will build community, enhance your experience, and hold you accountable.
Online yoga classes are a convenient way to build consistency in your practice. Will it replace the in person experience? No, but it will make it that much more potent when you can be in the room with your teacher. Til then, build strength and stamina, and cultivate ease and flow from the comfort of your home.
Ready to see how it goes in my virtual studio? ? Drop in to any of the online classes (see attached schedule) for free using the code 1FREE.
Wanna commit to a 6 class run (see #7)?
See you on your mat.
XOXO~P