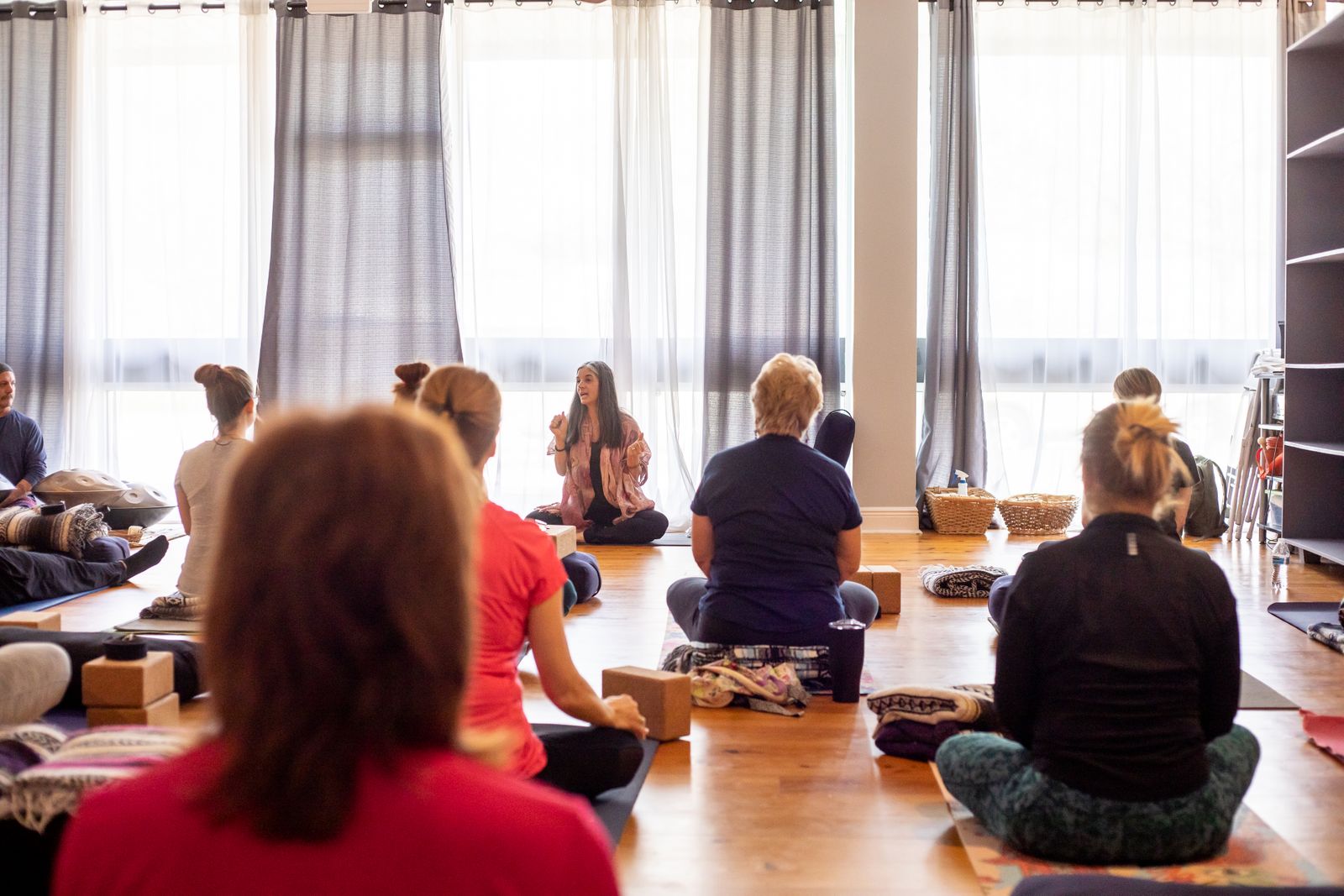 I've been practicing yoga for 23 years, and teaching for 16. Here are a few things I know for certain about the practice.
Yoga is medicine.
People come to yoga for different reasons. Back pain, hip pain, chronic tension, chronic pain, stress, anxiety, and depression are a few. I've come to realize that no matter what brings a person to yoga, they return because yoga makes them feel better across the board.
The benefits are cumulative.
A single class can provide a mood boost, but a consistent practice of 2-3 classes per week can change your life. Strength, stamina, and flexibility make activities that were not possible, possible. Greater body awareness leads to a healthier lifestyle and more intelligent choices. Improved mental health leads to a higher quality of life and relationships. A deeper sense of self builds confidence and resolve. The more you practice, the better you feel.
Yoga is not one size fits all.
Body type, fitness level, and medical issues must be considered when cultivating a practice. This is why it is best to practice with a knowledgeable teacher who can keep you safe, and answer the questions that will inevitably come up along the way. When you practice and study with the same teacher over a long period of time, you learn more. Your teacher can gauge your readiness for new levels of challenge or inquiry. You can dive deep, rather than dipping a toe in the water here or there.
I designed the virtual studio with all of this in mind. I wanted to make it convenient for you to have a consistent practice guided by a skilled, knowledgeable teacher who is accessible and invested in your growth.
You can relieve your pain, soothe your nerves, become stronger and more flexible, and have a deeper connection to yourself.
You can feel better.
Let me lead your journey.
Shanti,
P