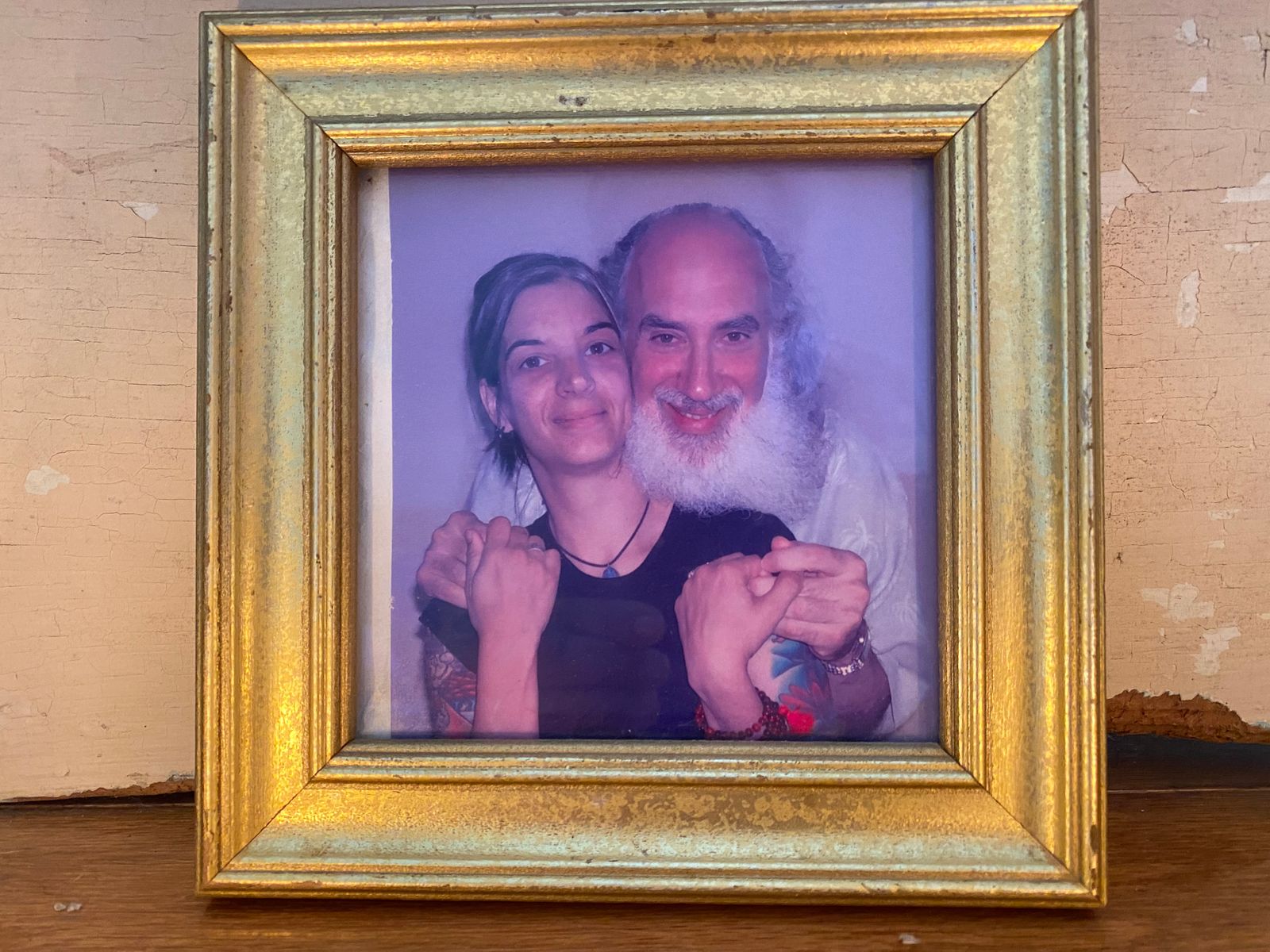 I did not intend to become a yoga teacher.
I simply wanted to learn about the different aspects of yoga in a more structured way. I chose the Temple of Kriya Yoga's Home Study program because I could study at home and travel periodically to be with my teachers. As I had a young child, it was a perfect fit.
I met Dasa at the first Temple retreat.
Enoch Dasa Giri is a direct disciple of Goswami Kriyananda, who was a direct disciple of Sri Shelliji, who was a direct disciple of Paramahansa Yogananda. Dasa was the spiritual advisor at the Temple. On retreats, he led the daily meditations, and evening lectures. I was intimidated by him, yet drawn to him.
Dasa owned a vegan restaurant, had a family, and even drove a Mercedes. I thought all yogis became ascetics, so one day I asked about this apparent contradiction. He explained the path of the householder yogi to me, and opened my eyes to true abundance.
We formed a special bond. On subsequent retreats, I put myself in his presence every chance I could. We took afternoon walks around the retreat grounds together.
Three things I learned from Dasa while walking and talking:
Yoga and life are not separate, they are beautifully interwoven.
Everyone you meet is your guru in disguise.
Life is not coming at you, it is coming from you.
At my certification ceremony, he gave me his blessing to teach what I had learned. "All of it," he said, "not just the postures."
And, so, here I am.
With the blessings of Dasa, I invite you to join me in the virtual studio to experience the gifts of the practice and the peace in your heart.
Shanti,
~P