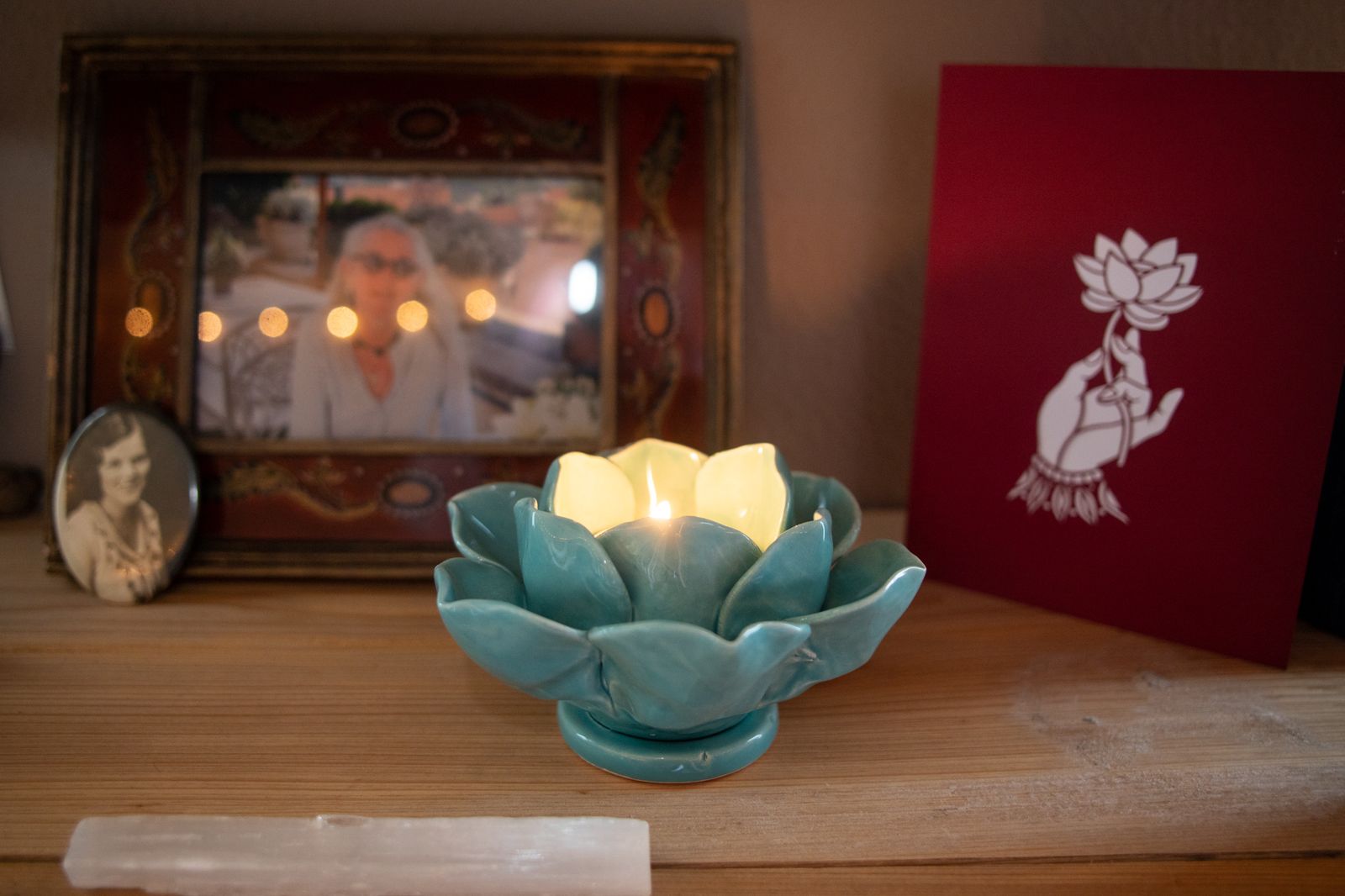 It's been 23 years since I walked into Alvina's studio for the first time.
I will never forget walking through the door and seeing her sitting cross legged on the floor, eyes shining up at me. She said, "Well, hello! Who are you? What brings you here?". That was the beginning of one of the most impactful relationships of my life.
I took class with her 3-4 times weekly for over 6 years. I was dedicated to her. I am dedicated to yoga because of her.
She taught an "Advanced by Permission Only" class on Saturdays. This is where she went deeper into philosophy, and we practiced challenging poses like headstand, handstand, and scorpion. She was quick to remind me that advanced poses were not the point of practice. She would say, "So you can do a handstand. So what? Big deal. How are your relationships?"
She saw me through the development of my practice and understanding of the teachings. She redirected me when my ego was taking over. She explained my experiences to me. She knew better than I what I needed to know next. She guided me into each new level when I was ready, and not before. Our relationship was true to the way yoga has been taught for centuries.
Yoga is meant to be transmitted from teacher to student in this way.
If you are sincere about learning yoga, find a teacher who has done their homework, and open yourself to receiving from them. Look for a teacher who:
is knowledgeable and experienced.
teaches as a service to the teachings, and to you.
Lives an ethical life.
has no personal agenda in entering into this relationship with you.
May you find the teacher who is right for you. May your practice be a steady source of light in your life.
Shanti and prema,
~P
PS If you are interested in having me as your teacher, the virtual studio is a wonderful place to begin. Seven weekly live classes and a virtual library are provided to move you along with guidance and love. For more information, visit https://www.pbpyoga.com/ or https://pbpyoga.thinkific.com/