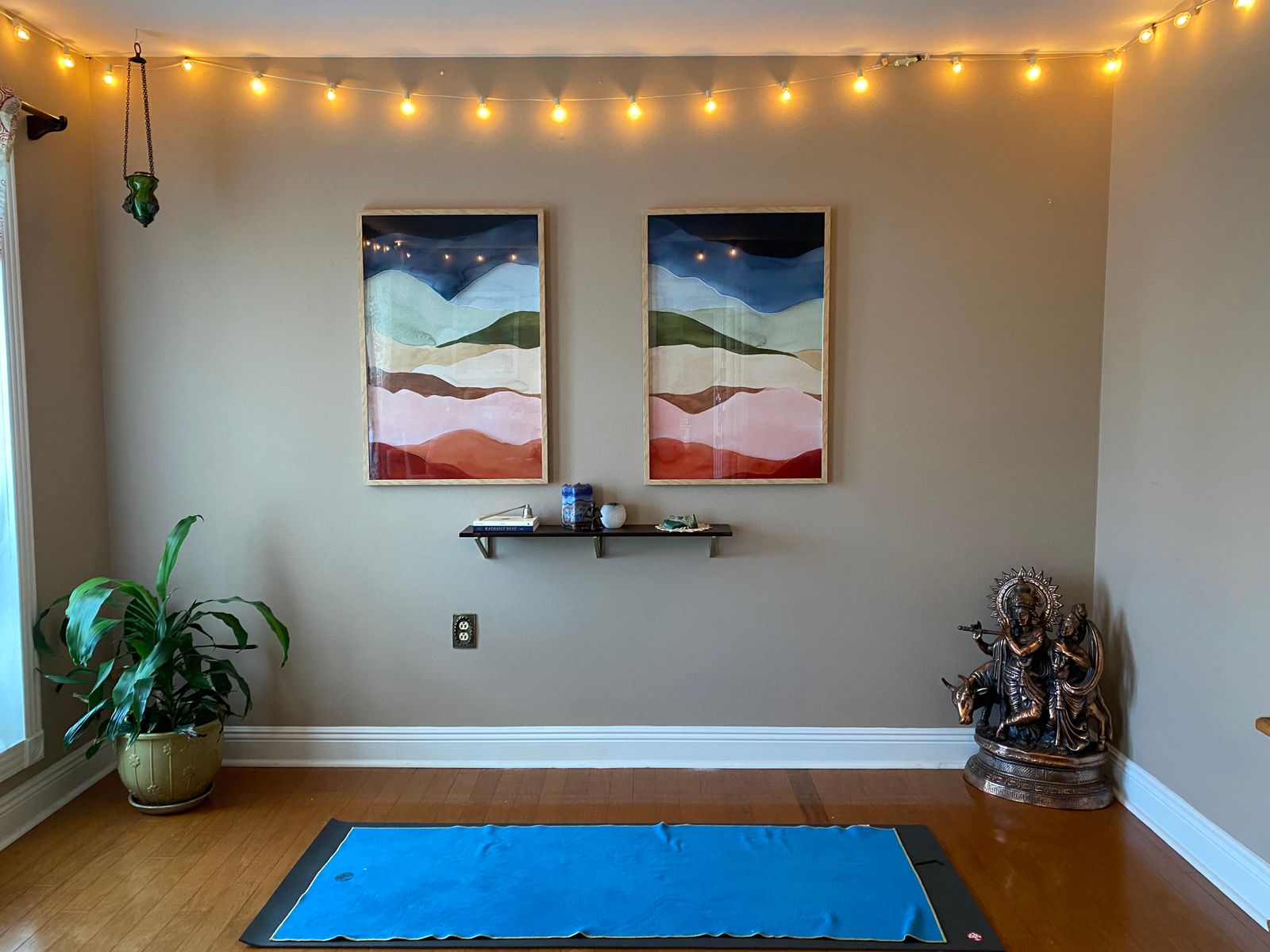 After 6 years of doing yoga in front of the same tapestry, I finally upgraded my studio and office space. Before I took that tapestry down, I was feeling stagnant and stuck. Since the outer environment influences the inner environment, it is no surprise to me that I am experiencing more efficiency and inspiration since I made these changes.
The old set up did not reflect who I have become. The new space makes me feel the way I want to feel when I am practicing and working. It is functional, beautiful, and supports me being who I want to be and doing the work I want to do.
How's your space? Is there a pile of clutter you need to sort, or a room that needs to be cleaned out or reorganized? Does your environment support who you want to be and how you wish to work, live, rest and play?
You can better your relationship with space element and experience greater freedom and creativity.
Simple things you can do to refresh your space:
Declutter. Sort the mail. File the papers. Even go full Marie Kondo and purge anything that does not bring you joy. It will instantly lift the vibe in your space and help clear your mind.
Rearrange the furniture. You can create a different energetic flow by moving things around. You'll clear out the cobwebs and dust bunnies in the process giving your space a cleaner feel.
Bring in some color. Add a bright throw pillow or blanket. Hang a colorful piece of art, or put a coat of paint on a piece of furniture that has seen better days.
Bring in a plant or fresh flowers. Inviting nature into your space evokes a sense of tranquility and enhances your connection to nature.
Create space that energy can move through and it will move through you, too!
While you are at it, clear a cozy corner to put your yoga mat in and join me for a class in the virtual studio. You won't regret it.
https://www.pbpyoga.com/offerings
XOXO~P